Muscle + Joint Relief Rub
Regular price
Sale price
$29.00
Unit price
per
Sale
Sold out
Find the targeted relief you need in Rest Day's Muscle + Joint Relief Rub with 200mg of CBD. Feel refreshed in moments from cooling menthol and eucalyptus oils, and long-term relief from CBD to help you rest and relax your body. View COA

Share
Ingredients

Oil (Grapeseed, Coconut), Candelilla Wax, Shea Butter, CBD Isolate (200mg), Eucalyptus Oil, Menthol.
How to use

Apply to clean skin and massage well. Do not apply to broken or sensitive skin. Store in a cool, dry place away from heat and light. For external use only.
Packaging Details

This product comes in an aluminum tin that can be recycled or reused.
View COA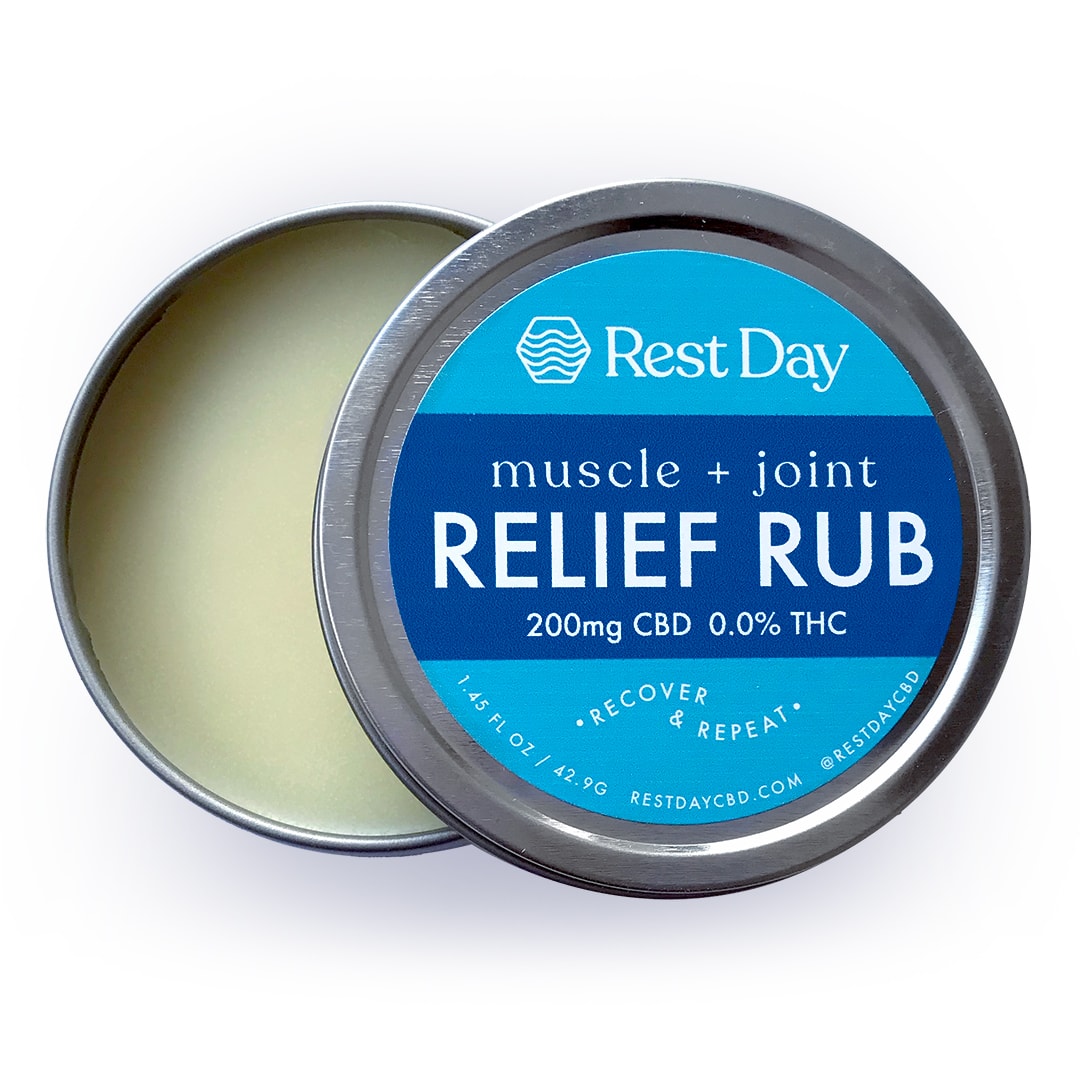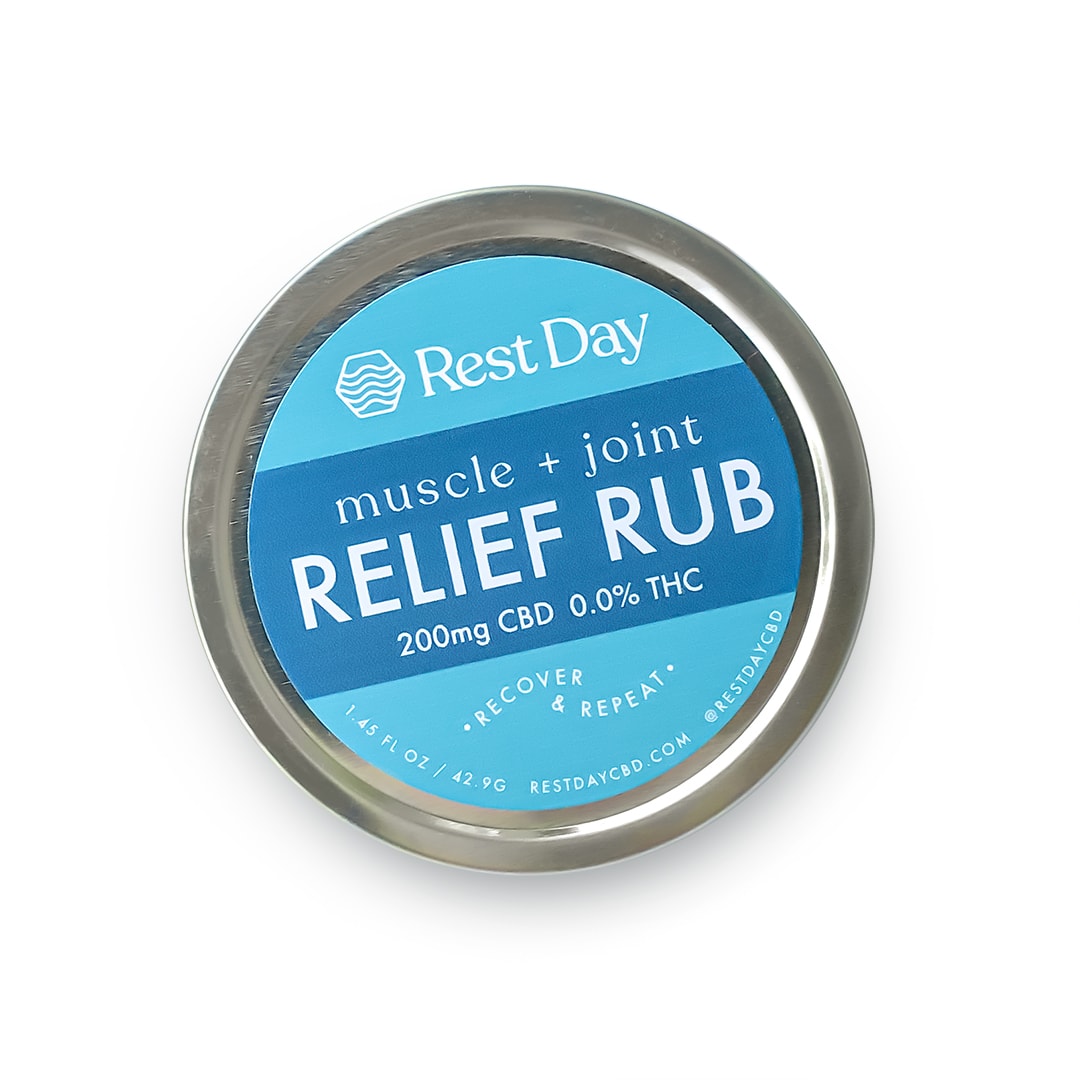 The best for pain.
Rest day is the best for every day use. Keeps me moving, and reduces stiffness. I really recommend using it every day.
Fantastic product
I recently had a neck/upper shoulder pain and today I suffered knee pain after a hike. In both cases I applied the RestDay relief rub and discovered almost immediate relief. What a great product. I'm a true believer in the Rest Day Relief rub. It's fantastic and will be the first thing I reach for when having joint or muscle pain.
Shingles
I have shingles. It caught me by surprise. I have been using Rest Day Relief Rub for leg pain. I decided to try it on my shingles, I had no idea it would work. If you have ever had shingles you know you will try anything to feel better. I didn't think it would work so well. It cut the pain and burning in half. It also seems to dry up the shingles faster. I totally recommend this multi use health product. It is wonderful.
Awesome
I had shoulder surgery. I was sick of taking pain medications, especially with all the side effects. I tried some other topical creams, none really work all that well. Then I tried Relief Rub. From the first time I used it before bed, I found that I could sleep. This was the first night I was able to rest since before the surgery. The next day I noticed less pain all day. This Rub has become a must do before bed. It works better than anything I have ever tried. I don't normally write reviews but this Rub is awesome.
A lifesaver!
I love this balm for general aches and pains. The cooling menthol is an immediate distraction and by the time it wears off, the CBD has taken effect. This week it went through the ultimate test: I threw out my back. The first day, when the pain was really bad, this was the only product to get my muscles to loosen up. I don't know what I would have done without it.
Recover & Repeat
Our CBD products are designed to take care of you. We make natural CBD products that work with your body to help target issues at their source.
High Quality Formulas

We design all of our products in-house and they are third-party lab tested.

Single Origin CBD

We source our CBD from Colorado, with no THC.

Eco-Conscious Packaging

All packaging is recyclable, compostable, and/or reusable. No single-use plastics here.

Vegan & Cruelty Free

Rest Day is never tested on animals.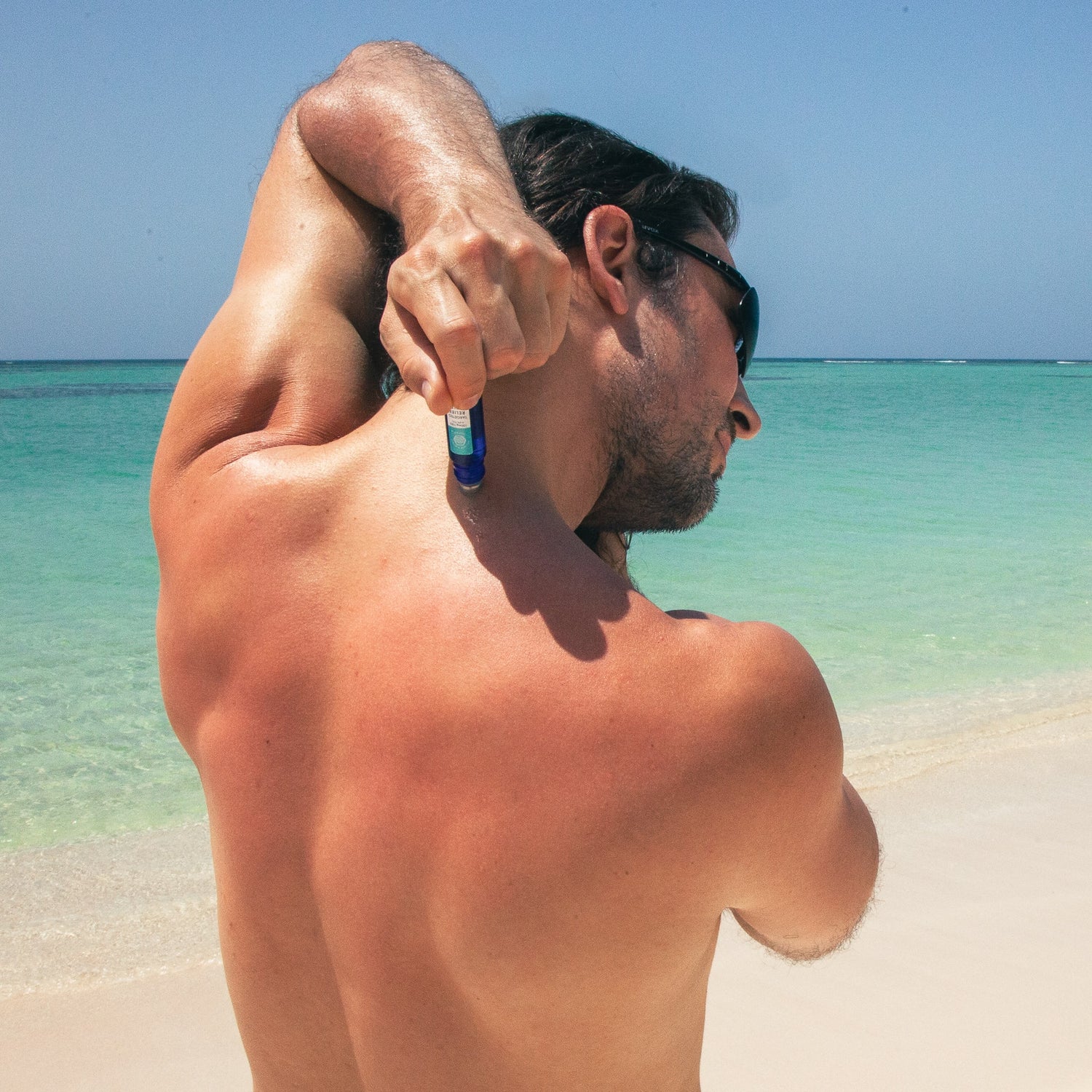 Full Body Relief
Use Rest Day before, during, or after activity to feel your best.